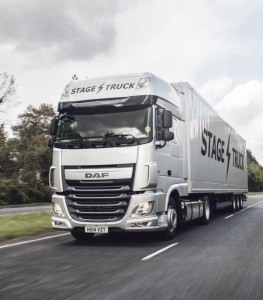 Since 1980, bands and promoters have been trusting us to transport their music tours across Europe and beyond. From the first club tour to the highest grossing tours of the year, we've been there, seen it and done it (and many times even bought the tour tee-shirt).
We've worked hard to build a reputation as THE music tour transport company to speak to first.
But, we don't just move stuff from A to B – we have built up our service to become one of the biggest transport companies for the music and event industry, whatever size of tour, wherever the destination.
Our offering is more than just trucks
We deliver first class trucking to the music touring, event and conference industries making the whole process hassle-free – the tour, the logistics and management – regardless of the size of the show.
We ensure our vehicles are maintained to a standard exceeding the manufacturers recommendations. This is also backed up with our 24/7/365 Europe-wide breakdown and recovery network infrastructure.
Our knowledge of roads, countries and localised events is extensive and help you plan the routing of your tour for maximum economy and efficiency.
We work closely with local promoters to ensure all country and city driving permits are in place for a smooth journey.
We optimise driver rotation to ensure schedules are met for longer distance routes.
We have ATA and TIR Carnets to ensure faster access to your final destination. We also have our own £6m bond in place to save you time and money.
We can organise visas for Russia, Belarus, Turkey and many more non EU destinations in conjunction with your Embassy representatives.